The original article was published by
AllTheRooms
.
Traveling With Your Pets: The Ultimate Guide to Pet-Friendly Hotels & Travel
Colorado is quickly being discovered as America's gem of the interior. While cities like Denver and Boulder are evolving to welcome tech giants and make room for an influx of young professionals and microbreweries, Colorado Springs remains largely unchanged. With a more "down home" feeling and access to some of the most striking scenery in the country, Colorado Springs could be your perfect getaway. Colorado Springs has a variety of
pet-friendly options
from fine resorts to affordable hotels. Note: Pets left unattended at these Colorado Springs hotels will promptly be given belly-rubs and excessive amounts of treats.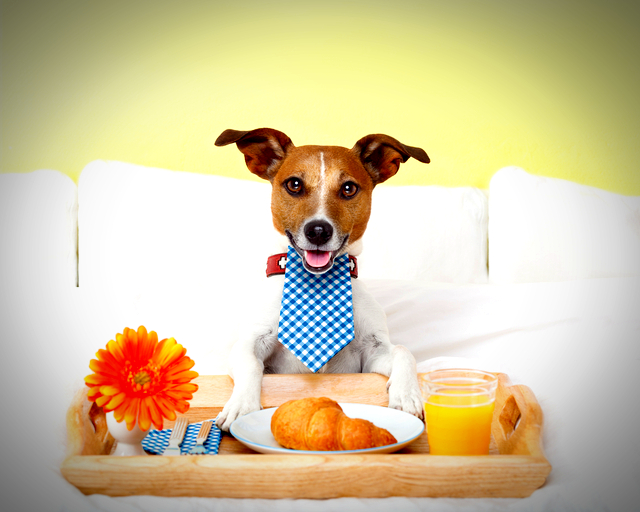 Photo by Javier Brosch.
A five-diamond award-winning hotel, The Broadmoor is arguably the most well-known luxury hotel in the state. While The Broadmoor has multiple "campuses", the main and original building is the only one with a pro-pet policy. It's worth noting they do have a pet fee and only allow for a maximum of two pets per room. There are regulations, but that shouldn't be discouraging as guests have praised the treatment their four-legged friends receive. Much like a kid's club, The Broadmoor also has a Pet Club to take care of your furry friends while human guests enjoy The Broadmoor's numerous adventures, pools, spa, and golf course. The Broadmoor also owns the largest events center in Colorado Springs, named the World Arena, which welcomes singers, comedians, and educational speakers each month.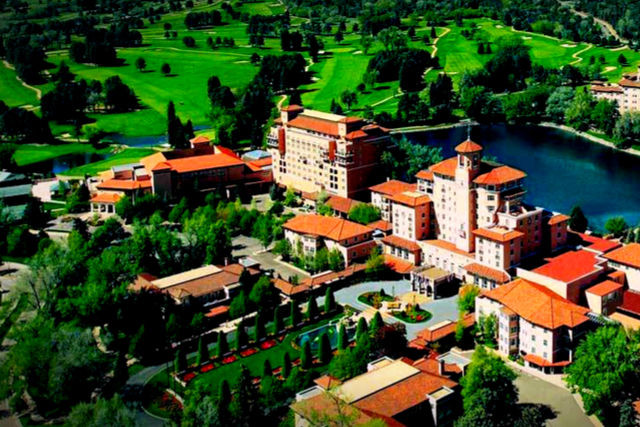 The Broadmoor (Photo by the Broadmoor).
Equipped with a fitness center, guests and their pooches can work off the free breakfast offered at this dog-friendly hotel.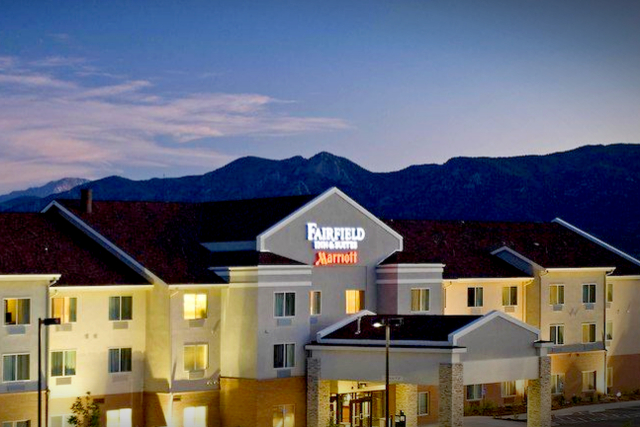 Fairfield Inn and Suites Colorado Springs North (Photo By Marriot).
The Drury Inn Suites Colorado Springs, southeast of the Air Force Academy, does have a weight limit on pets (a common but unfortunate policy, big dogs need love too) but their pet per night fee is very reasonable.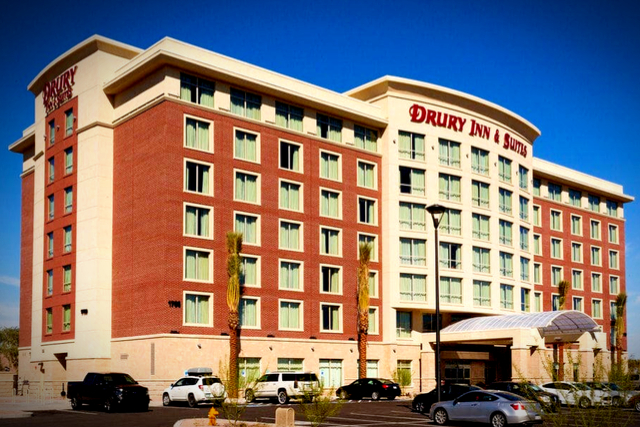 Drury Inn Suites (Photo by Hotels.com).
A Wyndham Grand Hotel, The Mining Exchange is located inside of a redesigned historic building right in the heart of downtown Colorado Springs -- the name coming from it being a former stock exchange for mining companies. The polished granite front steps lead into the grand lobby packed with weathered leather furniture and a refurbished grand-piano that seems like it may have had a past life in a Western saloon. When not inside one of the tasteful pet-friendly rooms, guests and their pups can grab a drink from one of the two bars and sip the night away on the outdoor courtyard.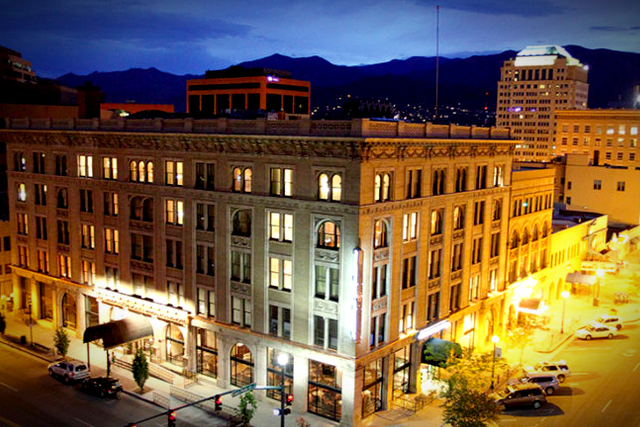 The Mining Exchange (Photo by Hotels.com).
Known for their pet-friendliness across the country, La Quinta's destinations in Colorado Springs are no different. With low rates, great quality, and easy access to restaurants, malls, and bars, this location is sure to please traveling interspecies duos.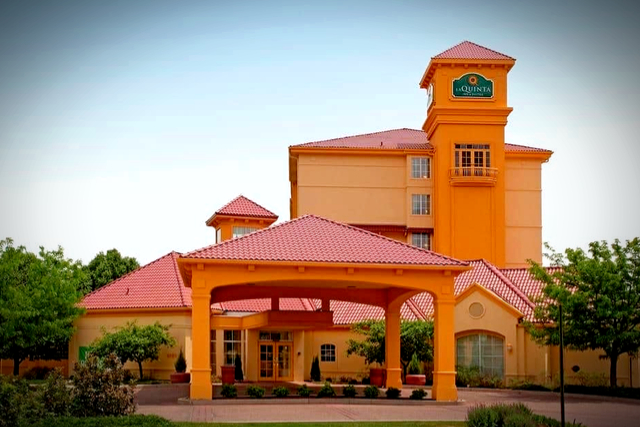 La Quinta Inn Suites (Photo by Hotels.com).
Perhaps one of, if not the most, pet-friendly hotels in Colorado Springs, don't be surprised to be greeted at the front desk by Cheyenne, the Saint Bernard/CPO (Chief Pet Officer) and founder of Cheyenne's Bed and Biscuit Club. The Biscuit Club includes hotel groomers, trips to dog parks, and dog-friendly cafes. While pooches are living their best lives, human visitors can enjoy the activities at the resort including their professional golf course and a 35-acre lake, or head out to Colorado Springs's highest peak and most famous attraction, Pikes Peak.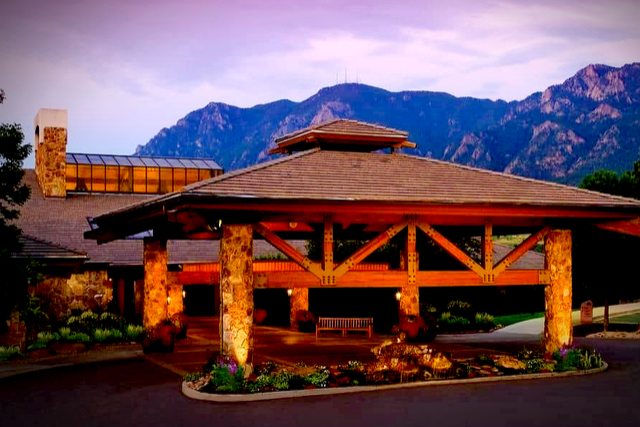 Cheyenne Mountain (Photo by Hotels.com).
Another excellent economy option for traveling pets and owners, Days Inn is already affordable but also offers consistent discount promotions. The Garden of the Gods portion of the name is in honor of the nearby park featuring otherworldly sandstone rock formations and miles of hiking trails.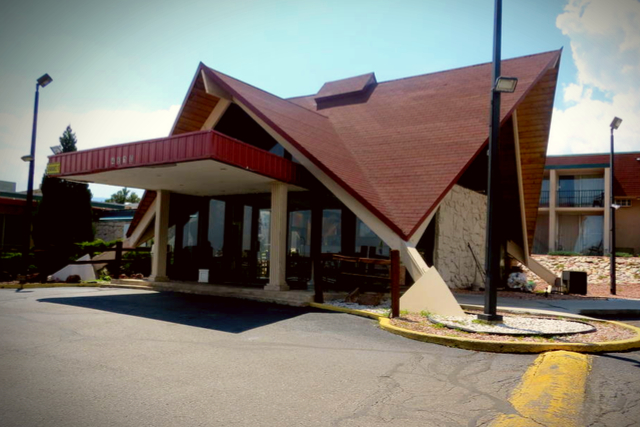 Days Inn Colorado Springs (Photo by Booking.com).
The Academy gets its name because of its location in Colorado Springs near the Air Force Academy -- the military university known for its beautiful location amongst Colorado's famous red-rock mountains. The lobby of The Academy is positioned inside a cozy atrium making its waterfalls and indoor pool year-round attractions. With pet-friendly specific rooms, animals and their humans can choose between a single king-size bed or a room with two queens, one for the human and one for a privileged mutt.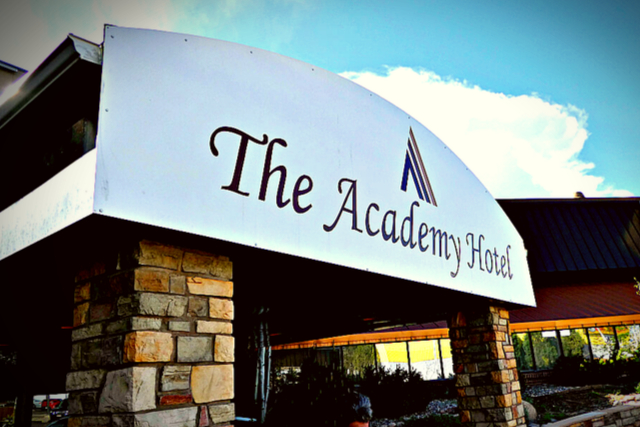 The Academy (Photo by Booking.com).